I'm so excited!! In less than 24 hours Cash and Kerri will be with me <3 These 2 ladies are lovely. I've met up with Kerri once before (in Liverpool) and with Cash twice (Liverpool and Lewes) - This is me and Cash on the swings outside my flat...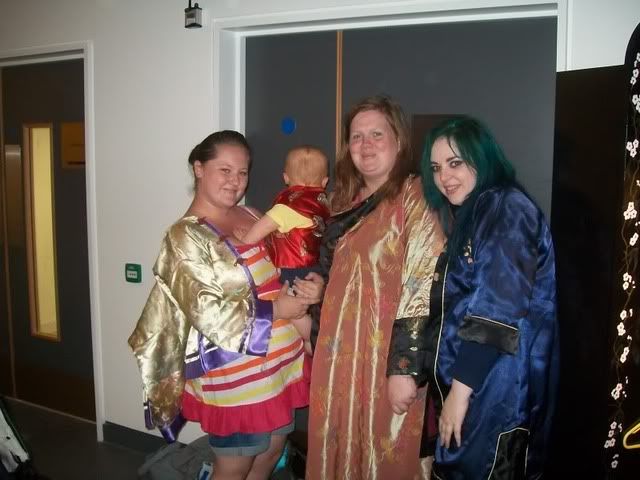 And this is Kerri, Me and Cash in a museum in Liverpool :D
Tomorrow (Thursday) we're going to Brighton, and if the weather prevails, we'll be (hopefully) catching the 77 up to Devils Dyke... I love riding on the open air bus (preferably in good weather of course).
Then on Friday we're going up to London together to meet up with a group of girls we know from RTAs (reply to all email groups)
The rest of this week looks set to be lovely.
Also, today I met my friends son for the first time. He is perfectly gorgeous, and so well behaved. He fell asleep on me (and farted on me twice, just to cement our friendship) and gave me a big wet kiss... well, he dribbled on me. No pictures as he's not mine, and it's not my place to share pictures. But he's just the loveliest child.